December 24
@
12:00 am
–
December 29
@
11:59 pm
A week of silence, awareness, and insight.
Slow down and explore life's deepest truths in a warm and supportive Jewish environment with Rabbi Jay Michaelson, Miriam Eisenberger, Rabbi Shir Feit, and Bob Pileggi
Months later I am still accessing the deep peace I experienced on this retreat. I experienced total rejewvination – the reset button was activated fully!

Ken Ross
Retreat Details
Program Overview
Our daily schedule includes several hours of sitting and walking meditation, soulful Jewish prayer (davennen'), interviews with teachers, and optional yoga. The retreat is held in warm, supportive silence, and we ask that you turn off your devices and refrain from communication during the five days of retreat.
The main form of meditation taught on this retreat is mindfulness, an approach originally derived from Buddhist traditions but now widespread in secular, Jewish, and other contexts. Mindfulness brings forth the natural capacity to notice whatever is happening in your experience with kind, non-judgmental presence. It can lead to profound insights into your personality, the causes (and relief) of stress in your life, even the fundamental facts of existence itself. On this retreat, we cultivate and deepen mindfulness in forty-five minute sitting meditations, periods of walking meditation, and throughout the day.
This is also a Jewish retreat. In addition to daily davennen' sessions in the Jewish Renewal style, we infuse our teaching with Jewish mystical traditions, contextualize our insights in Jewish language of holiness and the Divine, and build an inclusive Jewish community together. We welcome people with all types of Jewish observance and none, Jews and non-Jews, those who connect with "God" language and those disillusioned with religion, new and experienced meditators, and a community that is diverse in age, race, background, and sexual and gender identities. Throughout the retreat, participants are invited to explore the sacred in the diverse ways that speak to them.
This retreat is conducted in the tradition of our teachers, Rabbi David Cooper z"l and Shoshana Cooper.
Retreat Rates
Standard Room (Private Bathroom): $1,345 per adult in double occupancy | $2,010 single occupancy
Basic Room (Shared full bathroom between two rooms): $860 per adult in double occupancy | $1,285 single occupancy
Dormitory Style (shared half bathroom between two rooms) multiple occupancy: $715 per adult
Tzedakah/Dana for Teachers
Please note that registration covers only room and board for this retreat. At the end of the retreat, a request will be made to all participants to contribute additional funds to pay our teachers and cover their travel expenses. The faculty relies solely on these voluntary contributions for payment and to cover expenses.
Meditation Teachers
Miriam Eisenberger, LCSW is a mindfulness and somatic-based therapist, reiki master, sacred song and Jewish ritual facilitator, meditation instructor, guide in integrating plant medicine and ceremony work (mindfulelement.com). Miriam centers on discovering ways to utilize innate untapped wisdom as an ally in healing. She integrates Somatic Experiencing® & NARM trauma-informed modalities, mindfulness-based psychotherapy, teachings from a variety of spiritual traditions, and meditation instruction in her work with others. She has been teaching on residential silent-meditation retreats since 2018.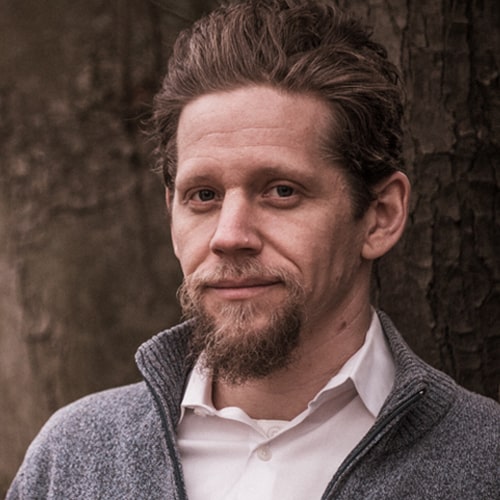 Rabbi Shir Feit (they/them) is a musician, meditator, mystic, and misfit. Shir founded Kol Hai: Hudson Valley Jewish Renewal and was the first full-time Music Director of Romemu. Shir has released six albums of original music and performed with The Epichorus and the Darshan Project. Shir's rabbinical ordination is from Reb Zalman Schachter-Shalomi z"l and the ALEPH Ordination Program, was a Wexner Graduate Fellow, and is a member of the Zen Peacemakers, having attended five Bearing Witness Retreats in Auschwitz-Birkenau.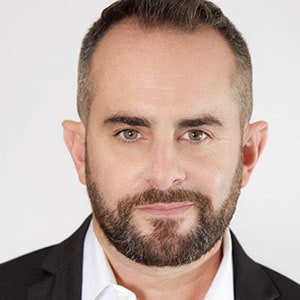 Rabbi Dr. Jay Michaelson has taught meditation for twenty years in Buddhist, Jewish, and secular contexts. The author of ten books on spirituality and religion, Jay is on the leadership team of the New York Insight Meditation Center and a fellow at American Jewish University. He also works as a journalist for CNN, The Forward, and The Daily Beast, and was a professional LGBTQ activist for ten years. Jay holds a Ph.D. in Jewish Thought from the Hebrew University of Jerusalem; is authorized to teach in the Buddhist lineage of Ayya Khema by his teacher, Leigh Brasington; and was ordained as a rabbi by Rabbi David Cooper.
Robert Pileggi, LCSW (he/him) is a psychotherapist, meditation teacher, Gestalt Psychotherapy instructor, Interfaith minister, spiritual director, and hatha yoga instructor. Bob hopes to support people with finding greater ease with life in the moment, to connect to inner wisdom and strength, and to connect authentically with others. His work is informed by thirty years of social justice work, LGBT community involvement, 2.5 years as an essential worker in a public health center engaged heavily in crisis and grief counseling, Mindfulness-Based Stress Reduction (MBSR) instruction, officiating hundreds of life cycle rituals as an Interfaith minister; and a love of mindfully crafted documentary photography.
FAQs
What is the schedule of the retreat?
Are there any rules for the meditation hall?
What should I do when I'm not meditating?
How can I communicate with teachers or staff?
What about reading and journaling?
I'm Orthodox – what should I know?
How should I prepare for retreat?
Details About Isabella Freedman
For more information about accommodations, dining, transportation, campus amenities, and COVID-related policies, please visit our Guest Information and FAQ page.
Isabella Freedman Guest Experience & FAQ